News
January 2023: Our latest publication is out in BJO! The study shows that the convolutional neural network used in Retinographer is more accurate than multiple board-certified ophthalmologists at detecting three diseases and healthy eyes from fundus photographs alone.
November 2021: We are delighted to announce that Jovi Wong has been selected as the winner of the Fighting Blindness Canada Eye On The Cure Researcher To Watch Award! This award will provide $50,000 of funding towards the development of Retinographer.
January 2021: We're excited to announce that we were selected for a Joule Innovation Grant by the Canadian Medical Association! We will be using this award to develop Retinographer into a handheld retinal screening device.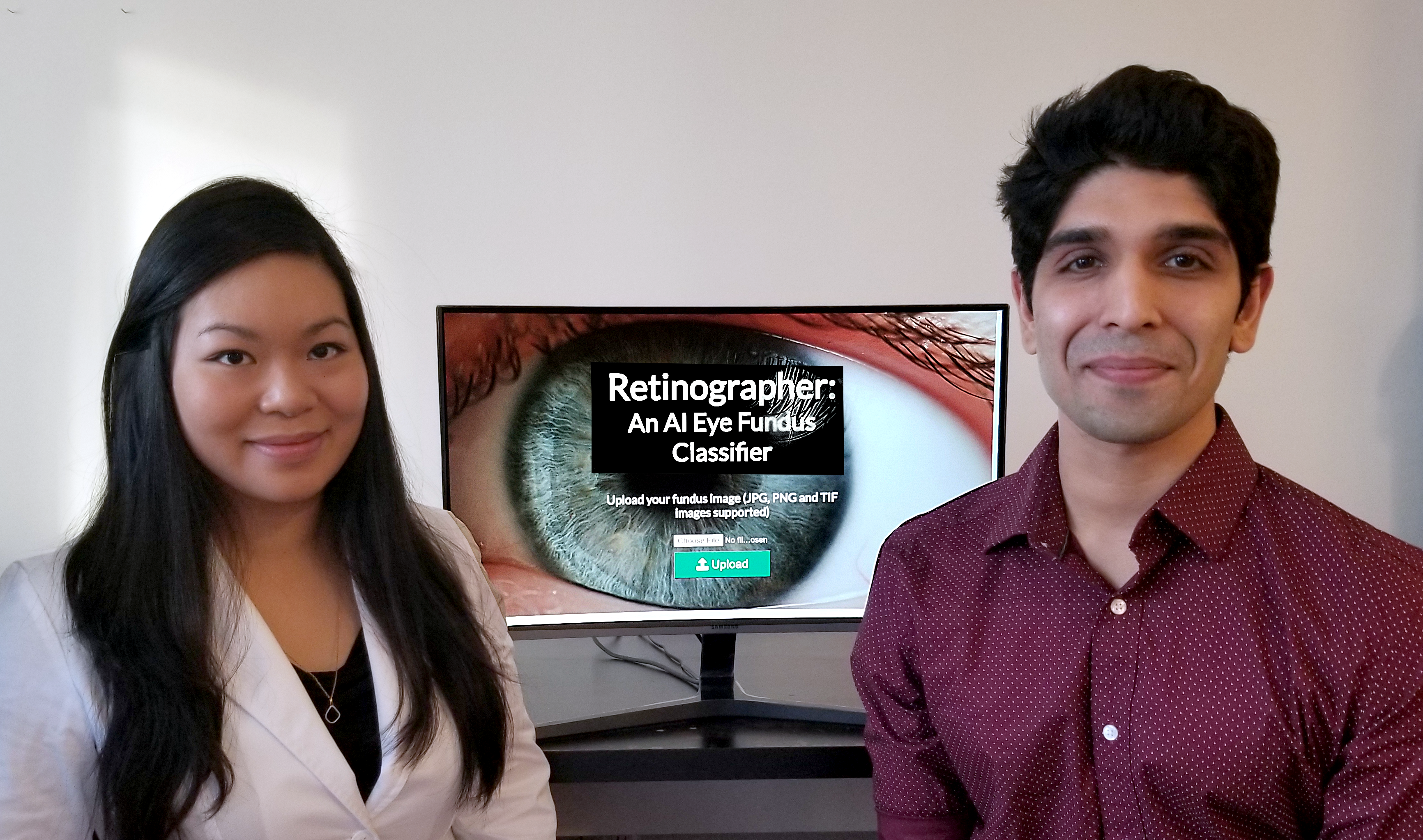 About
Welcome to Retinographer!
This is a deep learning classifier which has been trained on thousands of labeled fundus images. The model is able to classify an eye fundus image as either healthy, or indicative of diabetic retinopathy, glaucoma or age-related macular degeneration (AMD). Upload your own image to try it out!
The work is based on our following conference publication:
Jovi Wong, Prashant Pandey; Robust classification of eye disease from fundus images using deep learning on multiple public datasets. Invest. Ophthalmol. Vis. Sci. 2020;61(7):2014.
Disclaimer
Any images uploaded by users are not stored and are deleted afterwards. This tool is for demonstrative and education purposes only. Please do not use it for patient diagnoses and do not upload any patient identifying data to this website. We are not responsible for how this tool is used and what data is uploaded for prediction. Questions, comments and suggestions are welcome: contact us!